Address: 0
United States
Phone:800-238-5149 Fax:N/A

Whether you need WordPress, Drupal, Joomla, concrete5, Textpattern, Moodle, or just PHP and mySQL, our cloud infrastructure and CMS experts will let you get started quickly and efficiently.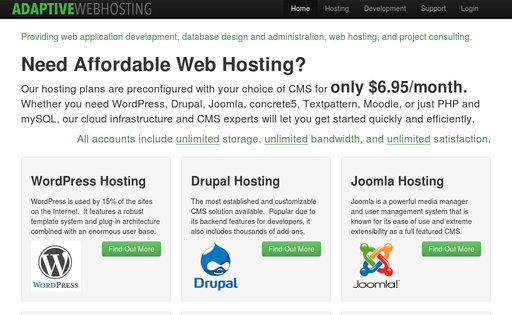 Now you can customize and configure your own dedicated server. Simply choose one of our popular plans or select your own options.Server67's dedicated Linux and Windows server hosting plans give you affordable solutions for your eCommerce sites and database applications. We keep our prices low by giving you the freedom and flexibility to choose the plan that best fits your needs.
Shared Hosting starting at $9.95/mo
Domains: 1 Disk Space: Unlimited Bandwidth: Unlimited Control Panel: Yes Money-back Guarantee: 30 day
Choose a php/mySQL web hosting plan or a CMS (Content Management System). A CMS includes built-in features to help you build photo galleries, forms, product listings, blogs, event calendars, media listings and much more. Choose a CMS below to find the solution that will work best for you.