Address: 2nd Khutorskaya 38А korp. 17
Moscow
Russia
Phone:+7 (495) 781-65-37 Fax:N/A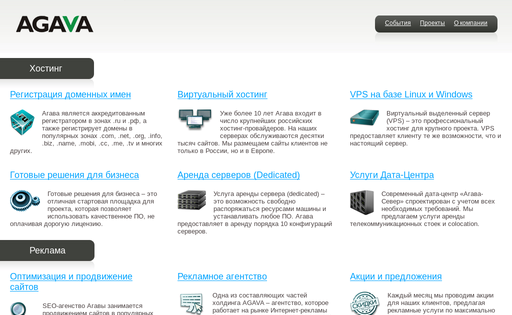 Agava is a leading hosting company in Russia, which have been service business solutions since 1998. We provide services for shared web hosting, VPS, dedicated servers, collocation and domain name registration. High-qualified staff, superior technical engineering and our great experience ensure you 100% uptime guarantee.