Fixed Solutions
Address: 26 Ali Amin Nasr city Floor 6
nasr city
cairo 11511
Egypt
Phone:002-0100-900-2051
Fax:002-0100-900-2051
ArabHosters was founded in the year 2006 by server and hosting professionals, and has become a long way since, making us one of the top service provider in the Arab world.
ArabHosters is one of the leading companies in hosting, Security and technical support in the Arab world, ArabHosters has a strong customer base of the top websites in the Arab World , that now have a monthly traffic in millions.
Through many years of hard work and dedication from the ArabHosters team to provide high end quality services and top notch support to our clients , the company was awarded the ISO 9001 Quality Management System certificate.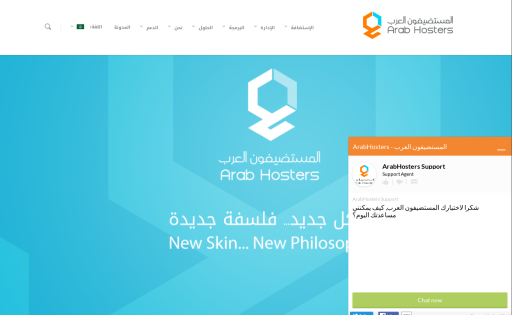 Shared Hosting starting at $3.16/mo
Domains: 1 Disk Space: Unlimited Bandwidth: Unlimited Control Panel: Yes Money-back Guarantee: 30 day
If you are owning a small website and you are searching for an economical hosting plan with high performance and features, then ArabHosters web hosting services for startup websites are the best for you, choose the plan that suits your business and enjoy all its features and more.
Dedicated Servers starting at $85.00/mo
Dedicated servers are the best choice for you if you are running a large website that serve large scale of audience and require lots of resources. In ArabHosters we keen on providing our customers with distinct set of servers that offer high value and reliability to guarantee them powerful hosting services . Dedicated Servers Hosting services are provided with many features that guarantee the best efficiency to reach better stability and higher performance. Intel G6950 2×2.8GHz Cores 4GB RAM 1×500 GB SATA 15 TB Bandwidth
Cloud Hosting starting at $15.00/mo
If you are familiar with VPS or VDS hosting services then Cloud Servers services is what you are looking for, since that Cloud Servers are the evolution of servers virtualization technology which is characterized by its different infrastructure from its predecessor to provide the inherent flexibility of cloud server scaling and server highest availability. Cloud Servers are the best choice for medium business websites, web developers. Cloud SSD - Alpha 512 MB 20GB SSD Disk 1 Core 1 TB Transfer