Cherry servers
Address: Tilzes 74
Siauliai 5400
Lithuania
Phone:870005030
Fax:870005070
About us:
* 11 years in the market.
* Server grade hardware only!
* Our own data center in Europe
* More than 5000 customers from more than 100 countries world-wide.
* Flexible DMCA policy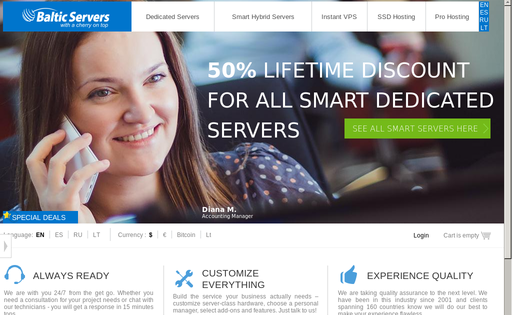 VPS Hosting starting at €9.00/mo
irtual Servers KVM-based virtual servers with shared or dedicated resources for small to average workloads.
Dedicated Servers starting at €349.00/mo
Dedicated Servers Raw single-tenant compute with hardware level control and zero virtualization, deployed within 10 minutes