Cloudean Infotech LLP
Address: #15A, 4th Floor, City Vista
Suite No.194, Fountain Road
Pune 411014
India
Phone:7276009001
Fax:N/A
Cloudean Infotech is a technology company that builds powerful, secure and scalable
infrastructure for businesses.
Cloudean Infotech was founded in 2016 by a few guys with a single mission to create an exceptional company with a singular focus on simplifying hosting.
Throughout the venture of growth and service offerings our mission stayed consistent; "administer solution and environment that puts our customers in the finest position to succeed".
Interpreted as, providing incredibly reliable solutions that allow our customers to focus on running their business; a level of customer service and support that far exceeds their expectations. It means always considering the customer's user experience first in everything we do and offer. We are assuring all of these things at a price point that
enables their businesses to flourish.
Our highly experienced IT professionals specialize in working as your partner to fully understand your unique business needs. We'll craft a secure end-to-end solution that meets your current business needs and supports your future goals to drive results.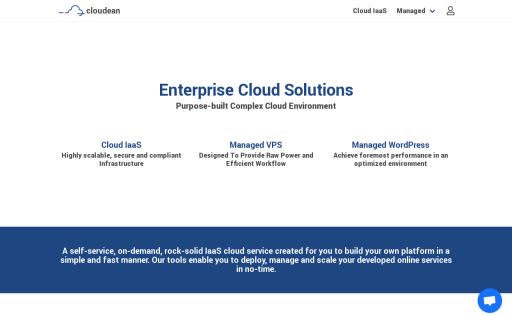 Reseller Hosting starting at €44.99/mo
Agency Plan 50 cPanel Accounts SSD Storage Data Transfer cPanel Account's CloudLinux (LVE) Limits 02 vCPU Cores 02GB Memory 30 Entry Processes 10 MB/s IO 1024 Iops Inodes €44.99 Per month
VPS Hosting starting at €34.99/mo
starting at €34.99 / mo Harness the performance of virtual private server managed by a team of dedicated system administrators. No hidden extras.
Cloud Hosting starting at €2.99/mo
Starter Plan 01 Websites 10GB SSD Storage 100GB Data Transfer CloudLinux (LVE) Limits 02 vCPU Cores 02GB Memory 30 Entry Processes 10 MB/s IO 1024 Iops Inodes €02.99 Per month