Cologix, Inc.
Address: 151 Front St. West, Suite 822
Toronto M5J 2N1
Canada
Phone:1-866-480-3010
Fax:N/A
Cologix, Inc. is a network neutral interconnection and colocation company headquartered in Denver, Colorado, that provides massively scalable interconnection services and secure, reliable colocation services in densely connected, strategically located data centers.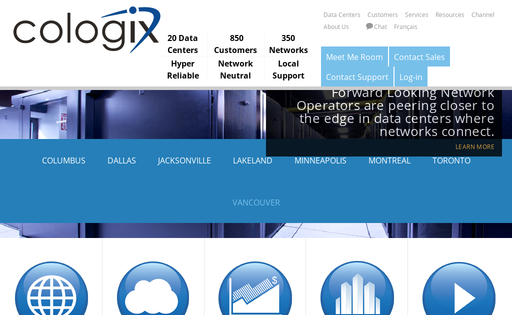 Colocation
Colocation and network-neutral connectivity exactly where you need it. Our data center solutions offer the customer-centric infrastructure, systems, monitoring, and reach you need. We keep an eye on the future, adapting to the changes in the market, so you don't have to.