MR. APS
Address: India

India
Phone:N/A
Fax:N/A
We offer hosting services to suit your needs. Whether that's starting your first website, moving to semi-dedicated hosting for more resource, or you are ready to manage your own Virtual Private Server.
Our aim is to provide all our customers with the quality care and support they need for a successful web hosting experience.
Responsive Support
Our support staff are ready to answer requests for support. We aim to provide a solution within 1 hour.
Our offer to you is 50% commission for every paid shared hosting, semi-dedicated hosting or VPS plan you refer to us. That could be very easy because you are recommending our wonderful FREE hosting services and with this you will be getting a substantial amount of money when the referred FREE customers later on upgrade to a paid service.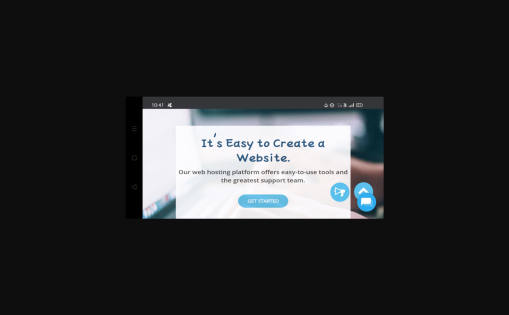 Shared Hosting starting at $2.99/mo
Domains: 1 Disk Space: Unlimited Bandwidth: Unlimited Control Panel: Yes Money-back Guarantee: 30 day
DENUGA Personal Hosting Plan $ 2 . 99 * per month Unlimited Disk Space Unlimited Monthly Traffic 2 Domains Hosting MySQL / PostgreSQL PHP 5/7, ASP.NET, Perl (CGI) Free SSL & HTTPS 1 FREE Domain for 1 year Zacky Website Builders Zacky App Installer Check full features
VPS Hosting starting at $10.00/mo
Starter VPS Hosting $ 10 . 00 per month 25 GB RAID Protected Storage 2 TB Traffic Allotment (mo) Unlimited Domains Hosting 50 Mbit/s Bandwidth (port speed) 1 GB Dedicated RAM Dedicated IP Address Easy VPS Management Panel On Demand Upgrades
Dedicated Servers starting at $12.49/mo
Starter Semi Dedicated $ 12 . 49 per month Unlimited Disk Space Unlimited Monthly Traffic Unlimited Domains Hosting Unlimited MySQL / PostgreSQL 20% Max CPU usage 20% Max RAM usage 500K Max MySQL queries per hour Free SSL & HTTPS
Free Hosting
Top Essential Features 1 GB Disk Space Perfect for a small website and new projects Host 1 Domain Opportunity to host your own domain or buy a new one and add it. 1 Email Address Create an email address to correspond with your visitors. No Ads You won't have any ads on your website at all! 5 GB Traffic Monthly traffic generated from your visitors. 24/7 Support Our amazing support team will assist you anytime.