E-Cloudaeon
Address: 203, Pentagon P2, Magarpatta City, Hadapsar, Pune
Magarpatta City 411028
India
Phone:N/A
Fax:N/A
From BigData to basic analytics, we can create the perfect solution for you – within hours. We seamlessly bring together your organisation's data, with a personalised analytics platform that is simple to understand with clear BI reports.
https://www.cloudaeon.co.uk/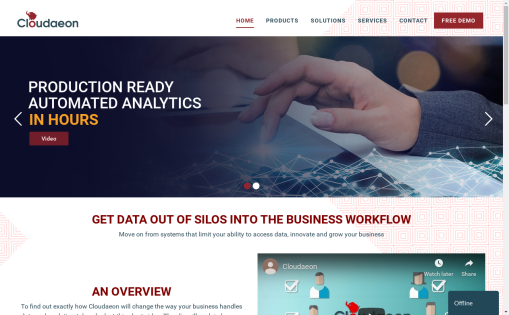 Cloud Hosting
Our cloud services are designed to bring together your businesses data into one simple cloud solution, which is easily and instantly accessible to those within and outside your organisation. Through simple cloud solutions, it will become possible to use data collaboratively in planning and gain advanced machine learning capabilities.