EwigHost
Address: 2 World Way
Los Angeles CA CA 90045
United States
Phone:N/A
Fax:N/A
EwigHost provides WordPress and WooCommerce Hosting, VPS and Dedicated Servers. Our hosting is based in Los Angeles, California Data Center.
Domains, website builder, SSL, SEO & more. EwigHost is one-stop shop for all your needs.
All our hosting services are tailored to meet any business requirements.At EwigHost, all of our hosting plans come with unmetered bandwidth to fit any business requirements.
At EwigHost,we are committed to providing customer service to the highest standards.We care about our customers. Our in-house experts not only solve technical issues, but help you with all aspects of getting online.
EwigHost is focused to provide its customers fair deals. No renewal extra fees. No cancellation fees.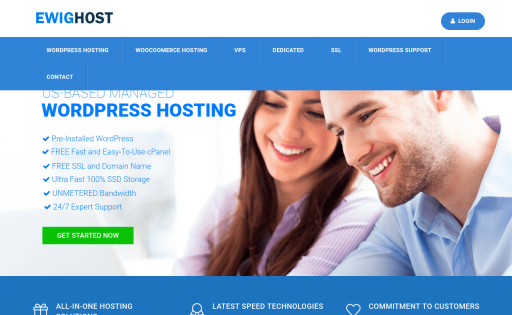 VPS Hosting starting at $19.00/mo
No cancellation and activation fees 14 GB SSD 2 Cores 2 GB RAM All Linux OS KVM Virtualization Unimited Traffic