Genese Solution Pvt. Ltd.
Address: Jhamsikhel, Lalitpur Nepal
kathmandu 44600
Nepal
Phone:+977 9801902055
Fax:N/A
We are an official Cloud Consulting Provider of Amazon web services & Cloud Consulting Company working relentlessly on a mission of developing end-to-end product engineering and digital transformation services to companies and startups across Europe and Asia by delivering utmost and undaunted business & technical support to our esteemed clients, customers and stakeholders with the expertise of our internationally certified engineers & business professionals.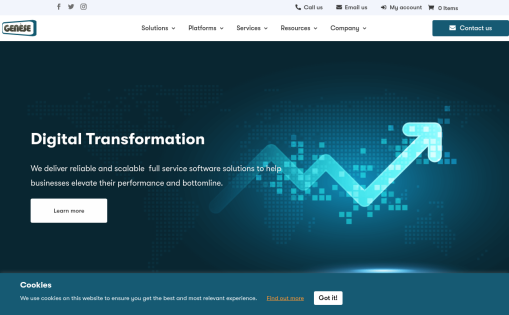 Cloud Hosting
With utmost focus on customer success, we build end-to-end technology systems that help businesses grow and transform. We offer a full-scale digital ecosystem which includes World Class software's, Cloud Platforms, Productivity & Collaboration Suites, Monitoring Tools, International Payments and Startup Cloud Funding among others. Our certified specialists and professional developers with their technical prowess and business insights are here to work with you and make a positive different in organization's workflow and bottom line.