Highland Solutions
Address: 141 W Jackson Blvd, Ste 2200
Chicago IL 60604
United States
Phone:855-566-2385
Fax:N/A
Highland Solutions is a global provider of collaborative, enterprise solutions. Highland helps businesses of all sizes find the right cloud computing solution.
Highland offers a variety of cloud computing solutions including public, private, and hybrid including Amazon AWS and IBM SoftLayer.
Please visit Highlands website to learn more.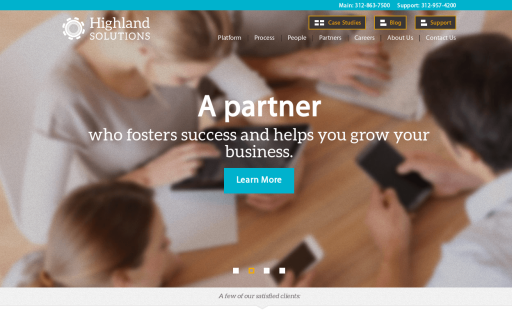 Cloud Hosting
Understand your customers. Build better digital products and experiences. See how Highland helped a century-old financial services company create a digital product to reach Gen Z and Millennial audiences.