IT Assist Services Ltd
Address: Office 1 Denaby Point Coalpit Road
Doncaster DN12 4LH
United Kingdom
Phone:01709 464 323
Fax:N/A
You Are One Step Away From Your Dream Website
Stop Making Costly Web Hosting Mistakes. Discover the secret to online success with dedicated WordPress Hosting UK Are you a busy business owner who finds it difficult to find a reliable web hosting provider?
Many businesses struggle when it comes to web hosting. Maybe you settle for something that doesn't really support your needs, you struggle with the tech, you put up with the limited offering that isn't a good fit for your business or you just pay the exorbitant fees because your website needs to be online.
All of these things can have a negative impact on your business, whether it's time, resources or money.
But there is a better way.
Hostingly is designed specifically to help businesses grow and succeed online with high quality, reliable hosting that you can count on. It's affordable and we have a selection of options that you can choose from.
The flexibility of our plans allows you to build a hosting package that suits the requirements of your business.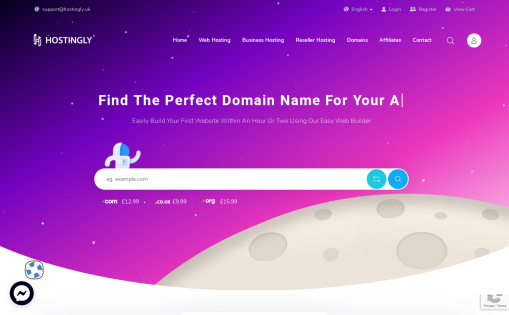 Shared Hosting starting at £3.00/mo
Reseller Hosting starting at £15.00/mo