HostKnox
Address: Chicago
Chicago IL
United States
Phone:N/A
Fax:N/A
What makes us tick?
Our ideology is quite simple - we strive to offer a service that is fast, secure and reliable. From our point of view it is also freely extensible, very flexible and a breeze to maintain.
Obviously, for this to work the way we want, we cannot rely on third-party solutions. This is why we designed and created our own server setup and control panel. Although creating something from scratch takes much more time and effort than purchasing a third party product, in the long run it is the best solution both for us and for our clients as we currently have a whole system that is tailored to our needs. A system that we maintain and develop ourselves and a system that can be extended to meet the needs of our customers.
The most important aspect of our ideology is that we are prepared to actually listen to what our customers have to say. We are always open to feature requests and suggestions and unlike most other hosts that depend on third party solutions for server management, we know how our system works and we are ready to extend it at any time.
As a conclusion we just want to say that we will continue to build on our idea that things can and should be done better and according to our customers' needs. If you want to share a thought, suggest a feature, ask a question, make a complaint or even if you just want to say Hi to the team, please do so using our contact form. We would love to hear from you!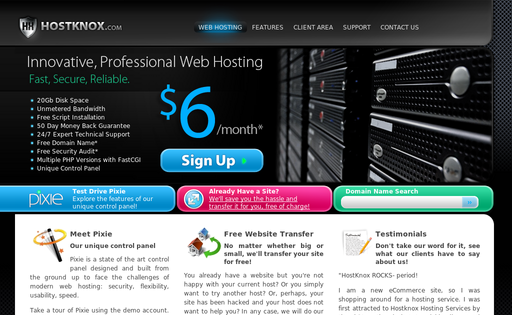 Shared Hosting
Easy Setup We will save you the hassle and we will install and configure any web application you want to use. For free! Easy Move We will transfer your website intact from your previous host to our servers, re-configuring it as necessary. For free! Security We will scan your website for security vulnerabilities, and we will upgrade and secure it as best we can. For free! Support Our team has decades of combined experience, and we don't mind sharing it. Ask us any questions you may have!