imSMB.com
Address: 2510 Warren Ave
Cheyenne WY 82001
United States
Phone:1-877-394-6762
Fax:619-390-1957
Instant Websites that are done for you! Domain Names and Hosting included!
We take the stress and pain out of technology so you can focus on what you know and do best. We'll help get your business online and take care of website design, hosting, domain names, training and online marketing.
We handle the technology, so you can focus on your business.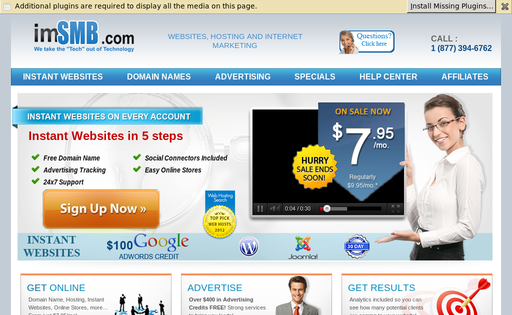 Shared Hosting starting at $4.00/mo
Great Hosting Features! Domain Name, Email, Databases, & More. Hosting with Everything you Need! Website Builders! WordPress & Website Builders help you make a great looking website quickly! For a Limited Time 50% Off & Money Back Guarantee! $47 Annual Hosting or 6 months free!