Innovative Scaling Technologies Inc.
Address: 93 S Jackson St #31077
Seattle WA 98104
United States
Phone:1-888-722-8515
Fax:N/A
Headquartered in Seattle, WA, InnoScale was created in 2011 from the merger of two major hosting providers. Today, InnoScale consists of provides services out of four data centers strategically located across the United States and in Europe, providing managed services for traditional and cloud platforms to users and organizations throughout the world.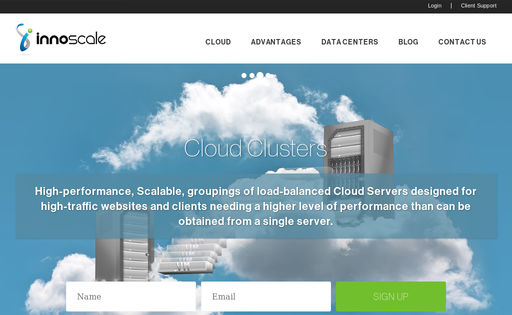 Cloud Hosting starting at $10.00/mo
InnoScale Cloud Servers provide all the performance of a Dedicated Server, with the Reliability and Flexibility that you and your clients expect from a True Cloud provider Completely redundant networking and storage infrastructure. Enterprise grade SSDs with up to 250,000 IOPs read and write. Full Network High Availability with up to 40 Gbs interconnects. Full Storage Redundancy across multiple nodes. Rapid provisioning and scalability. Select from bare-metal, pre-configured templates, and fully managed servers. Backed by our 99.999% infrastructure uptime SLA.