Kind TechGroup
Address: Mastersons Ave
Cagayan de Oro City 9000
Philippines
Phone:09970772229
Fax:N/A
Kind TechGroup is a web branding organization focused on making websites for free and providing business to everyone, locally and remotely.
We offer free WordPress design, free and premium hosting with resellers and website optimization services for businesses, professionals and even for personal branding.
Our main core is to help success-minded individuals to achieve financial freedom or become their own Boss, which is why we focus on providing the freedom to build brand conveniently by our products and services. As well as we encourage freelancers, particularly Web Designers in taking advantage of our kind web services like hosted domain and web hosting all for free.
To learn more, visit: https://kindtechgroup.net
Free Web Design: https://kindtechgroup.net/design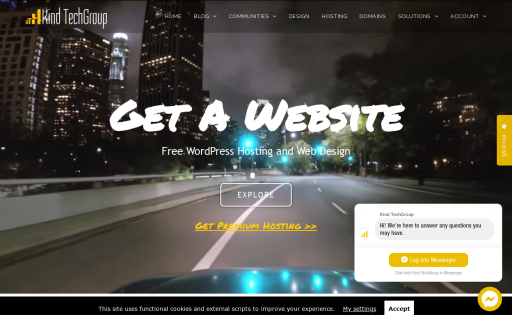 Shared Hosting starting at $7.00/mo
The best thing about our web hosting service is that we offer free web design service on almost all our packages which rarely offered by any other same provider. Our servers are powered by one of the largest hosting organizations on the web with the best & powerful, easy-to-use control panel by cPanel (also available for other option for VPS) provided to manage your website, packed with hundreds of great features with server-side security features and so much more.